In recognition of your ongoing commitment to excellence.
I CAN Foundation In Association With Hypedge Media & Promotions Pvt. Ltd. To Organise Prestigious Award Ceremonies.
I Can Foundation is India's a leading youth voluntary Non Government organization, which is effectively working for the children and women belonging to poor and marginalised communities. 'I CAN' is focusing on assisting and helping all the children and women to cater the needs of basic education of which they are deprived because of their background or social restrictions. Since its inception, "I CAN" has been focusing on Education, Menstrual Awareness, Women Empowerment and Livelihood creation across India.
I Can Foundation in association with Hypedge Media Organises Prestigious Award Ceremonies. These prestigious award ceremonies are an outstanding platform to be recognized and showcase one's achievements.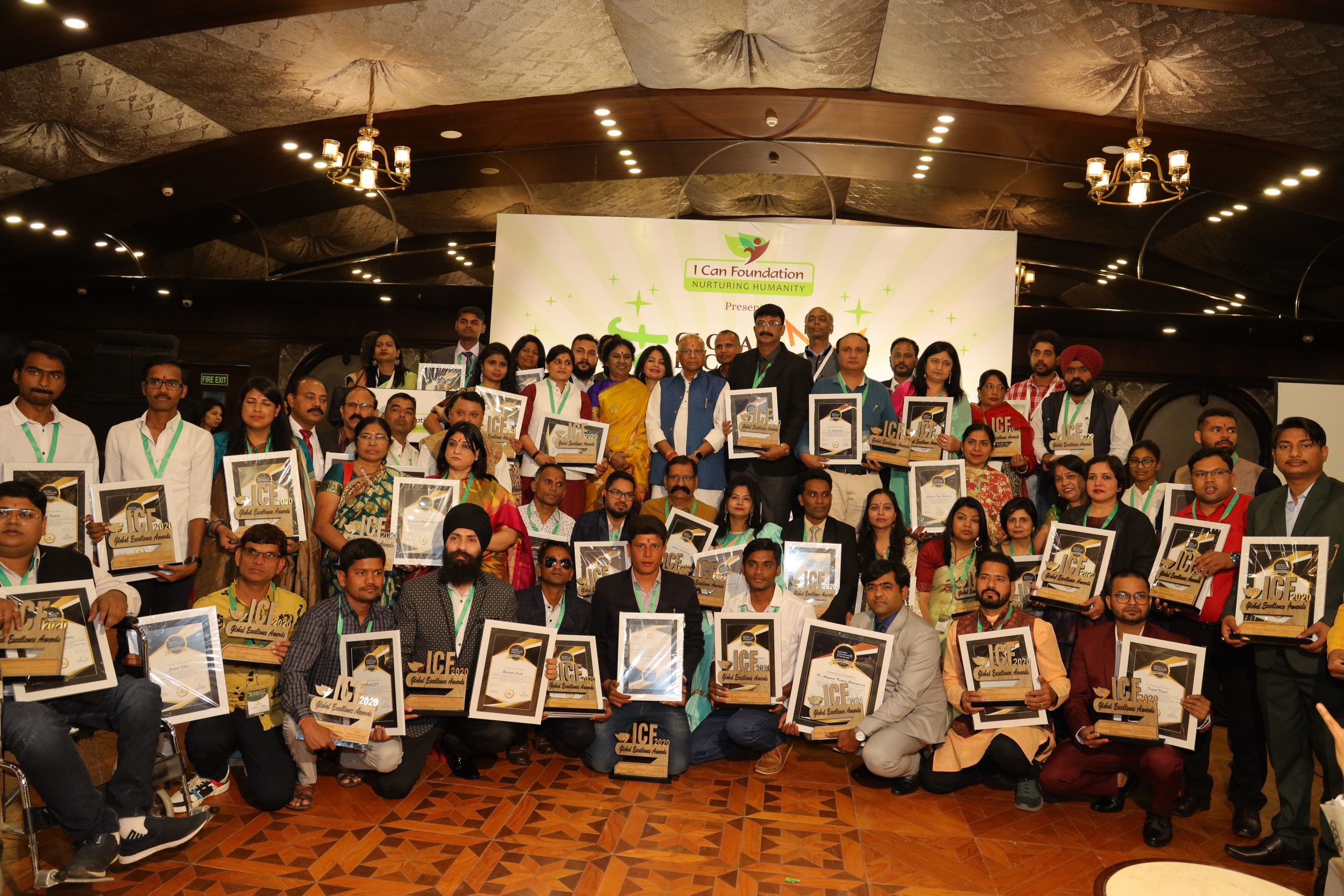 Nomination
Interested participants needs to nominate their profile in their respective award and categories with all credentials before deadline of nomination process.
Shortlisting
Selection committee reviews all candidates to make sure they meet the eligibility requirements to shortlist their profile. If necessary, committee requests to collect further information on the candidates to clarify eligibility for award.
Finalising
All the shortlisted nominations invited to attend our grand award ceremonies, where chief guest graces the function and reward all the awardees.
I CAN Foundation won the hearts and trust of people in a very short time. 'I CAN' is committed to uplift less privileged and I wish for their bright future.
Hon'ble Mamta Bhupesh
Minister of Women and Child Development, Rajasthan
For More Information
Email : info@icfawards.com .. ... ... .. . Call us at +91-7300001413. We are there for your support
Where to find us
29-30, 2nd Floor, Opposite Chambal Power Guest House, Hawa Sadak, Civil Lines, Jaipur - 302006